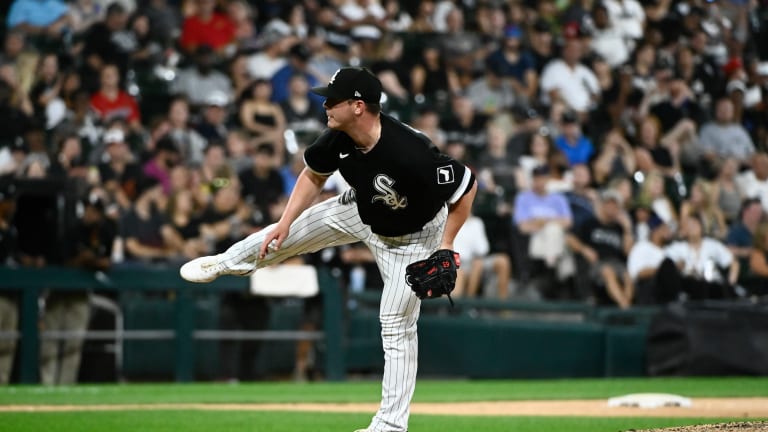 2022 White Sox in Review: Matt Foster
Foster was a serviceable bullpen piece for the White Sox when used in the right situations.
Matt Foster, a 20th-round pick in the 2016 MLB Draft, pitched his third season in a relief role for the 2022 Chicago White Sox. Overall, the Alabama native saw an improvement over his 2021 campaign. Foster thrives in low-leverage situations but the Sox relied on him too heavily in medium- and high-leverage circumstances over the course of the 2022 season.
Matt Foster's 2022 Season
Matt Foster appeared in 48 games for the 2022 White Sox. He posted a 4.40 ERA across 45 innings. This was a considerable improvement over his 2021 campaign in which he posted a 6.00 ERA over 39 innings.
While his overall 2022 results are hardly impressive, Foster thrived in low-leverage situations. During appearances considered to be low-leverage, the righty held hitters to a slash line of just .231/.284/.346.
Issues arose when Foster was called upon in higher leverage situations. This was likely a result of the excessive amount of injuries to fellow White Sox bullpen arms in 2022.
Final Grade: C-
What's On Tap Next?
Matt Foster isn't eligible for arbitration until 2024, meaning he will likely return to the Chicago White Sox bullpen in 2023. The hope is that pitching coach Ethan Katz and Pedro Grifol, the reported new White Sox manager, can set Foster up for more success more effectively moving forward.
Foster has value in low-leverage opportunities and it's imperative that someone can cover those innings effectively. He can prove his value in such roles if he can build on the improvements he made in 2022.