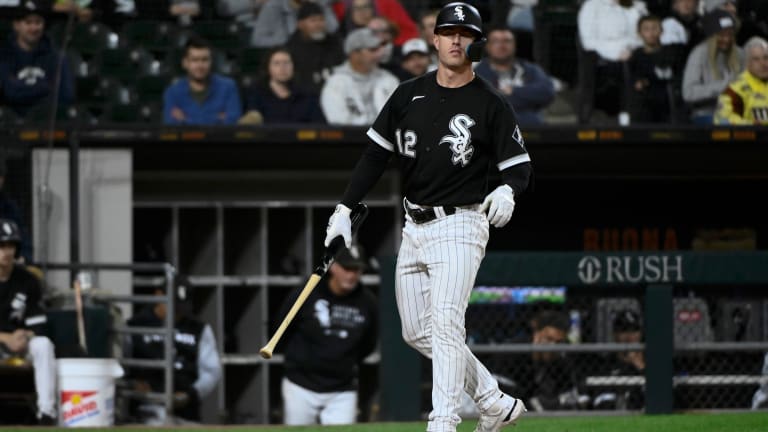 2022 White Sox in Review: Romy Gonzalez
The second baseman earned a late-season call-up and made 24 starts.
Romy Gonzalez, a former 18th-round pick out of the University of Miami, made his MLB debut in 2021 after a promising season in double-A. He earned a slightly expanded role for the Chicago White Sox in 2022 as he made 24 starts at second base after starting just one game there the prior season. It's difficult to draw conclusions based on 109 plate appearances, but Gonzalez failed to assert himself.
Romy Gonzalez's 2022 Season
Gonzalez began the 2022 campaign at the Triple-A Charlotte, where he took a step back in production. The second baseman slashed just .198/.282/.339 in 135 plate appearances for the Knights. Gonzalez earned his second cup of coffee at the big league level in August despite his inability to take advantage of favorable hitting conditions in Charlotte. However, his three IL trips in 2022 certainly didn't help matters.
Gonzalez piled up the strikeouts in 105 at-bats with the White Sox. He fanned 39 times in that span and only drew two walks. Those numbers would be less concerning if he had 20-plus home run power, but that doesn't seem likely given his 1.8% home run rate. He showed flashes of solid defense at second base as he recorded +1 OAA during his time with the South Siders.
Overall, Gonzalez did not make a favorable impression in 2022.
Final Grade: F
What's On Tap Next?
Romy Gonzalez could be in for increased playing time in 2023 as the Chicago White Sox declined Josh Harrison's option and haven't addressed the position via free agency or trade. The message coming from the team signals that Gonzalez will have an opportunity to win the opening day start at second base. He will likely compete with Lenyn Sosa throughout Spring Training. However, the White Sox could still decide to look outside of the organization for help.