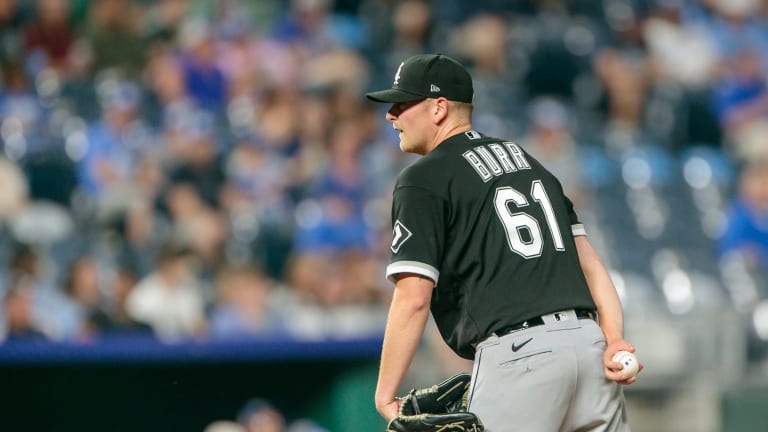 2022 White Sox in Review: Ryan Burr
Burr's 2022 season was cut short because of an injury and he was eventually released.
The Chicago White Sox acquired Ryan Burr from the Arizona Diamondbacks for international slot money in August of 2017. Burr finally showed some promise in 2021 when the former fifth-round pick pitched to a 2.45 ERA in 36.2 innings of work.
Ryan Burr's 2022 Season
The 2022 campaign was an unfortunate injury-plagued year for Burr. After dealing with a shoulder ailment to begin the season, he was reinstated from the 10-day injured list in late April. However, he was optioned back to Triple-A Charlotte two days after his last MLB appearance in late May. In that game against the Kansas City Royals, Burr gave up three hits and two runs in one inning.
Burr appeared in eight games for the White Sox, giving up eight hits and six runs in nine total innings that resulted in a 6.00 ERA. The White Sox made their final decision on Burr when they released him on June 13. Chicago used his roster spot to activate Lance Lynn from the 60-day IL. The Tampa Bay Rays eventually signed Burr to a minor league deal on Aug 28.
His time with the Chicago White Sox in 2022 was short and injury-riddled. Those things considered and minimal expectations don't make Ryan Burr the subject of any criticism.
Final Grade: D