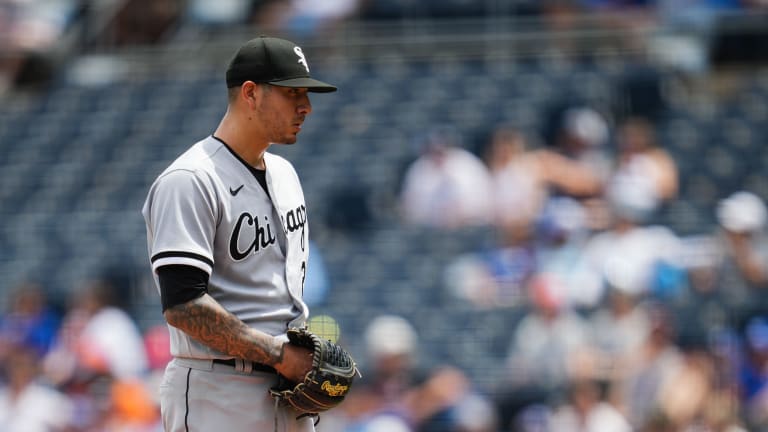 2022 White Sox in Review: Vince Velasquez
Velasquez, an underwhelming signing from the jump, filled spot starter and long-relief roles for the White Sox.
The 2022 season started and ended with an abundance of injuries for the Chicago White Sox. Lance Lynn, who was injured in his last start of Spring Training, was one of the most notable absences. The White Sox were also faced with an innings crunch due to the innings restrictions of first-year starter Michael Kopech and question marks surrounding Dallas Keuchel. As a result, the likes of Vince Velasquez and Davis Martin had to pick up the slack.
Velasquez, a journeyman starter, signed a one-year, $3 million contract with the White Sox in March shortly after the lockout ended. The veteran was a lackluster signing by general manager Rick Hahn after the Sox decided against extending Carlos Rodon a qualifying offer. The Sox likely expected to use him in a swingman/long relief role, but Lynn's injury forced Velasquez into the rotation early in the campaign.
Vince Velasquez's 2022 Season
Vince Velasquez appeared in 27 games and made nine starts for the White Sox in 2022. He posted a 4.78 ERA in 75.1 innings with 69 strikeouts and 25 walks.
The 30-year-old had moments of effectiveness but didn't provide much value overall. His signature moment came on April 30 against the Los Angeles Angels when he struck out Mike Trout and Shohei Ohtani in back-to-back at-bats. Velasquez fanned six in 5.2 innings and kept the Angels off the board to earn his first win in a White Sox uniform.
However, Velasquez was among many White Sox players to spend an extensive amount of time on the injured list. He missed most of July and half of August due to a blister on one of his pitching fingers.
Final Grade: D+
What's On Tap Next?
Vince Velasquez served in the role he was brought in to fulfill and performed about as expected. The right-hander will be a free agent in 2023, which means he will likely not return to the Chicago White Sox.