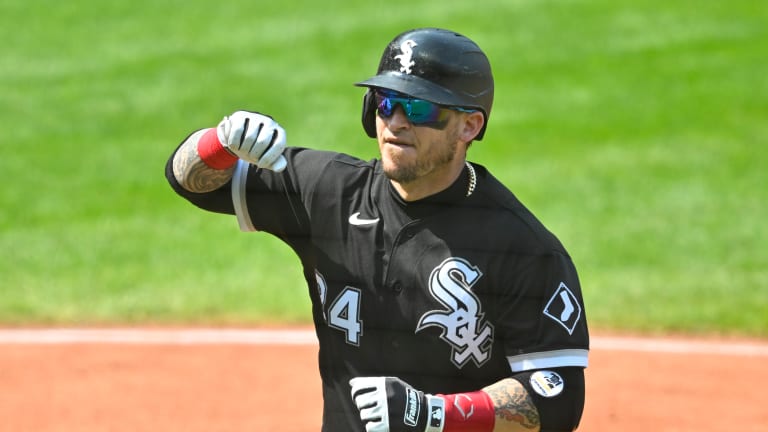 2022 White Sox in Review: Yasmani Grandal
The veteran backstop was one of many White Sox players plagued by injuries and underperformance.
No one could have predicted a season like the one Yasmani Grandal had in 2022. It's difficult to find anything positive to say about his production (or lack thereof). In all fairness, he was hampered by injuries all season. However, even when he was in the lineup, he was completely ineffective.
A Snake-Bitten Season
In 2021, Grandal also underwent in-season surgery to repair a torn knee tendon. The veteran catcher had a cleanup procedure done on that same knee during the offseason. He focused his time on rehabbing away from baseball activities during the lockout.
Grandal appeared in 99 games as yet another knee injury slowed him down. It's difficult to find an extended stretch of games during which he produced. It was a tough season all around for the switch-hitting backstop. He slashed .202/.301/.269 with just five home runs and 27 RBIs in 376 plate appearances. Additionally, Grandal was less than stellar behind the plate, as evidenced by his -0.6 dWAR.
The 34-year-old will have his work cut out for him this offseason. The White Sox need their starting catcher in top form at the plate and behind it. Grandal has already put in 30 training sessions with Chicago Blackhawks' strength and conditioning coach Paul Goodman. We can only hope that a clean slate and improved offseason training is the key to Grandal returning to form.
Final Grade: F
What's On Tap Next?
Yasmani Grandal is a team leader and one of only a few hitters on the roster that can produce from the left side (when healthy). The Chicago White Sox have a big void to fill following the departure of Jose Abreu. In his absence, a player — or two — needs to step up and provide leadership and production.
No doubt about it, the 2023 campaign is a make-or-break season for Grandal's future in baseball. This is a contract year for the Cuban catcher and he must prove to the rest of the league that he can stay on the field and contribute to a successful playoff team.