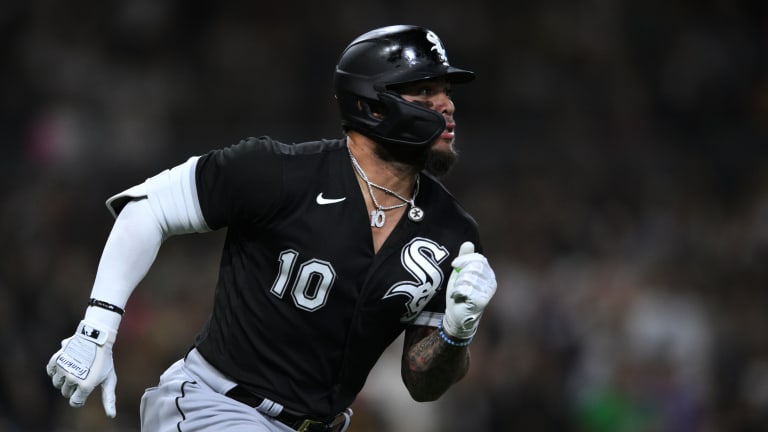 2022 White Sox in Review: Yoan Moncada
The enigmatic third baseman suffered through an abysmal injury-plagued season.
Yoan Moncada has become one of the most polarizing players on the Chicago White Sox. We have seen flashes of greatness, but he still leaves much to be desired. Moncada is lauded for his glove work, but his stellar defense at the hot corner doesn't make up for his lack of plate production. The 2022 season was an injury-plagued year for the Cuban third baseman. Various injuries resulted in multiple IL stints, causing him to sit out for significant stretches of play. He was yet another injured and underperforming player for the Sox in 2022.
An Enigma
Moncada didn't stay on the field nearly enough during the 2022 campaign, playing in just 104 games for the White Sox. He landed on the IL before the start of the season with an oblique strain, and further ailments resulted in a pair of additional IL stints before it was all said and done.
Moncada made his debut on May 9, but it wasn't long before another injury reared its ugly head. He avoided the IL but missed a significant amount of games from mid-June through mid-July with a nagging quadriceps issue.
Moncada had a five-hit game against the Tigers on June 15 but exited the following contest early due to hamstring tightness.  He was placed on the IL three days later, but it wasn't the last time the injury would plague him. He exited a game on Aug. 25 against the Orioles after making a nice play to prevent a bunt single. Moncada returned to the IL two days later. He was out of the lineup periodically with other issues such as a foot contusion and bone bruise that caused him to miss of a handful of games.
At the plate, the production can best be described as abysmal. Moncada owned a slash line of .212/.273/.353 and finished with a well below-average OPS+ of 76. His 0.9 bWAR is below average and buoyed mostly by his play in the field. The lack of reliability to deliver at the plate is best illustrated by his -1.4 WPA.
Final Grade: F
What's On Tap Next?
Yoan Moncada has a lot to prove in 2023. He is under contract with the Chicago White Sox for three more seasons (2025 team option) and is guaranteed $41 million over that span. The biggest issue to address is availability. The Cuban third baseman has to do everything in his power to stay on the field. The South Siders can rely on his defense but are left hoping that a less painful season can yield better results at the plate. Moncada needs to take a big leap next year as, so far, he has fallen well below expectations.