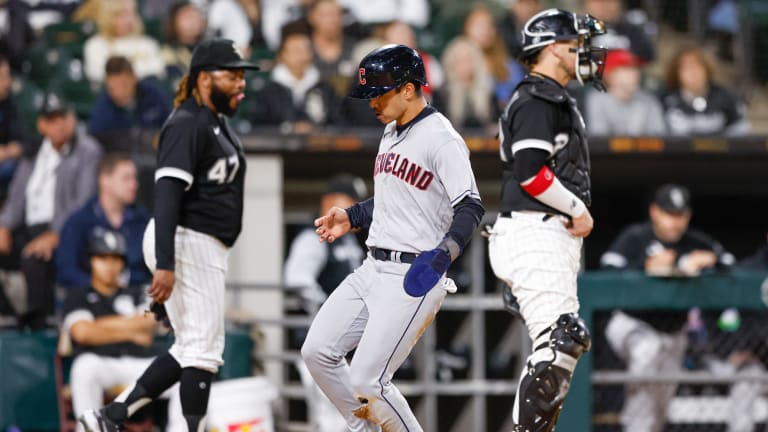 Bitter to the End: White Sox Eliminated from AL Central Contention
A season that began with World Series expectations crashed and burned as the White Sox fell embarrassingly short.
The Cleveland Guardians are your 2022 AL Central Champions. After the Chicago White Sox fell to the Detroit Tigers on Sunday, the division race came to an official end.
The White Sox were widely viewed as the favorites to win the AL Central entering the season. They drew multiple World Series predictions from national baseball writers and local outlets as well.
Coming off of two straight playoff appearances with the seventh-highest payroll in baseball, the White Sox were an easy bet to repeat as AL Central champions. In fact, it was so easy to pick the White Sox that it even inspired social media posts like this:
But as the season progressed, it was the heavily favored White Sox that never quite showed up.
Injuries to major pieces of the team, questionable managerial decisions, and a lack of consistency plagued the 2022 White Sox. Meanwhile, a Guardians team that watched the South Siders celebrate a division title on their home field last year continuously outperformed expectations all season long.
A Fittingly Faulty Finish
In a week that began with the White Sox just four games back and an opportunity to make things interesting with a three-game set against the team they were chasing, Cleveland stayed true to form. The Sox had their opportunity to set the tone on Tuesday but fell short once again. The Guardians proceeded to sweep the White Sox and all but seal the divisional race.
As the week comes to a close, the Cleveland Guardians have now secured a postseason spot and will play into at least mid-October. For the White Sox, a minuscule chance remains that they can do the same as it would have to come in the form of a miracle Wild Card berth.
Either way, it's time to start wondering if the Chicago White Sox will show up for the 2023 AL Central race.