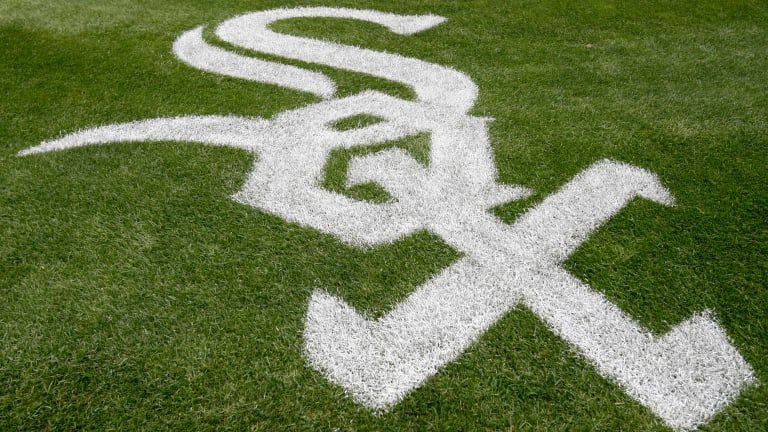 White Sox Make a Splash in the International Market
Chicago officially announced seven signings today as a part of the team's international free agent class.
The Chicago White Sox were active in the international market with seven signings, with potentially more to come.
Juan Uribe Jr.
An infamous name among White Sox Fans. Juan Uribe was a key member of the 2005 World Series Champions. This time, the son of the team legend will join the organization. 
Not a lot of information exists about the younger Uribe. Hector Gomez tweeted videos of the Dominican prospect. The existing footage clearly shows the similarities between him and his father.
This is not the first time White Sox fans have heard of Juan Uribe Jr. His dad expressed his desire for his son to play for his old team last winter.  
Luis Reyes
Reports are indicating that the club has agreed to a $700,00 contract with the right-handed pitcher. Reyes is ranked 41st in the Top 50 list of international prospects. The deal is pending a physical, per MLB.com. Reyes has a big fastball and a big frame to go with it. 
The right-hander is 6-foot-3 and still filling out as he matures. Scouts hope that additional size will make him even more powerful. Reyes is considered the 4th best pitcher in the his class and best this year from the Dominican Republic.
Abraham Nunez Jr.
Nunez is the son of a former major league outfielder (Nunez Sr.) and native of Santo Domingo, Dominican Republic. Nunez Jr. is a left-handed hitting outfielder that throws right-handed. Chicago signed the Dominican outfielder for $700,000.
D'Angelo Tejada
Tejada is another signing out of the Dominican Republic for Chicago. The White Sox bring in the right-handed shortstop for $350,000.
Rafael Alvarez
Alvarez signs for $300,000 out of Cuba. The 17-year-old is a right-handed outfielder that reporter Francys Romero described as "one of the most advanced talents in his category with the bat".
Albert Alberto
Chicago signed Alberto for $50,000 per the team's press release. Alberto is a 16-year-old Dominican outfielder that bats and throw right-handed.
Denny Lima
Lima is yet another native of the Dominican republic. The 18-year-old is a 6-foot, 160-pound right-handed pitcher.
**Angelo Hernandez
Hernandez has reportedly signed with the White Sox for $700,000 out of Venezuela, but the team has not made it official. There is not much known about the catcher at this time. We will provide updates as more information is available.
What's On Tap Next?
Additional signings are expected to be announced over the next few weeks. Including Hernandez, the White Sox are left with roughly $2.4 million of their $5.284 million international bonus pool. We will continue to provide updates as they are received.