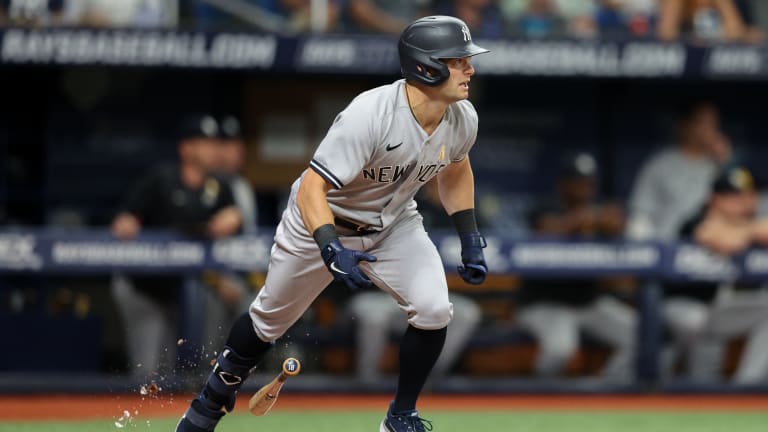 White Sox Make Andrew Benintendi Signing Official
Chicago formally announced the signing and contract details Tuesday afternoon with OF Andrew Benintendi.
The White Sox made it official via the Team's social media page. Chicago inked Andrew Benintendi to a five-year $75 million dollar deal. The contract is the largest free-agent signing in franchise history. Jesse Rodgers of ESPN reported the signing in mid-December. The announcement includes the first look at the contract details of the newly-minted White Sox.
What Comes with the Deal?
Andrew Benintendi spent most of his 2022 season in Kansas City, where he was selected for the All-Star game. The New York Yankees dealt for the lefty outfielder at the trade deadline, but a wrist injury kept him off of the Yankees playoff roster. The 28-year-old slashed .304/.373/.399 in 126 games for the two clubs. Benintendi's seven-year career boasts multiple seasons of playoff experience with the Boston Red Sox. That includes 2018 when the Red Sox defeated the Los Angeles Dodgers in the World Series. Fans may recall his game-saving catch against the Houston Astros in game four of the ALCS. Benintendi didn't commit an error in 164 total chances for Kansas City prior to the trade.
Benintendi provides a significant improvement defensively over Andrew Vaughn in left field. Vaughn, the first baseman turned outfielder, was among the worst defenders to field the position in 2022. Vaughn played out of position in 2022 due to a roster bottleneck at first base and DH. The departure of Jose Abreu allows Vaughn to move to his natural position at first base. The 2021 Gold Glove winner's presence establishes left field as a position of strength for the 2023 Pale Hose.
Benintendi adds a contact-oriented approach, above average walk rate, and speed at the top of the lineup card. The White Sox need help in all those areas on offense to balance out the swing and miss from a lot of their young hitters. 
Flexibility
Chicago's right-handed heavy lineup acquires some balance with their new addition. White Sox hitters struggled against right-handed pitching, with only Yoan Moncada and Yasmani Grandal providing any production from the left side. Benintendi's addition to the lineup creates balance throughout the order. 
The addition of Benintendi alleviates a long standing issue for Chicago's corner outfield for new manager Pedro Grifiol. The 2023 version of the Chicago White Sox will only be required to play out position in the event of emergencies.