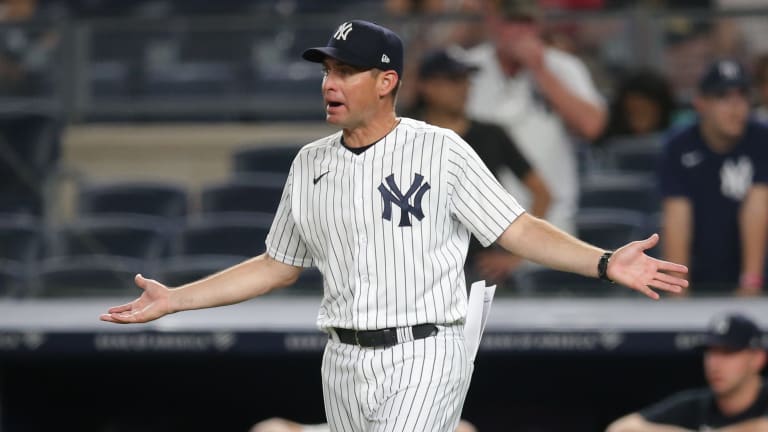 White Sox to Interview Yankees Bench Coach
Per Jon Heyman, the White Sox have received permission to interview Yankees' bench coach Carlos Mendoza.
A new report adds yet another candidate to the Chicago White Sox managerial search. Jon Heyman of the New York Post reports that Chicago has been granted permission to interview Yankees' bench coach Carlos Mendoza.
Mendoza will become the fourth candidate the White Sox have reportedly interviewed for the position. Joe Espada, Pedro Grifol, and Ozzie Guillen are the other three. A variety of other names have been linked to the job, but those are only rumors at this time.
Carlos Mendoza Enters the White Sox Manager Search
Carlos Mendoza had a 13-year minor league career with the San Francisco Giants and the Yankees but never made it to the big leagues. After retiring as a player, he entered the coaching ranks in the Yankees' minor league system. Mendoza eventually joined the coaching staff at the big league level in 2018.
He started out as an infield instructor on Aaron Boone's staff despite only playing the outfield as a player. Entering the 2020 season, Mendoza received a promotion to bench coach, a position he's held ever since. The Detroit Tigers and Boston Red Sox considered him for vacant positions in 2021, but A.J. Hinch and Alex Cora won those jobs, respectively.
The Chicago White Sox have seemingly narrowed down their search as reports indicate that Joe Espada is no longer in the running. Heyman also mentions that Guillen and Ron Washington are unlikely. If true, that leaves Mendoza, Pedro Grifol, and Kevin Long, who has also been rumored. We will continue to share updates as they come.