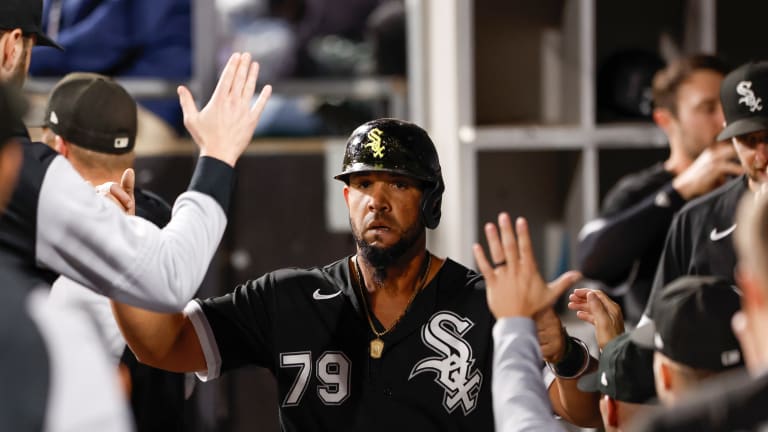 Chicago White Sox Move On From Jose Abreu
Chicago White Sox first baseman Jose Abreu will sign a 3-year deal with the Houston Astros marking the end of his tenure in Chicago.
What was a known inevitability is now official. The Chicago White Sox have moved on from former MVP Jose Abreu. Jose Abreu and the Houston Astros are working on a deal that is expected to be three years when finalized.
Abreu's new contract marks the end of his nine-year tenure with Chicago. Abreu was signed out of Cuba before in 2014 to a six-year, $68 million dollar contract. He was named 2014 American League Rookie of the year, and in 2020, earned the American League MVP award after leading the league in RBIs. The move is mostly necessitated because Chicago has a log jam at first base and designated hitter. The Eloy Jimenez left field experiment has failed and he is destined for DH. First-round draft pick Andrew Vaughn, a first baseman by trade, has been manning left and right field for the last two years. That leaves Abreu as the odd man out.
Houston will move on from first baseman Yuli Gurriel, who had the worst year of his career in 2022. The thought of the Abreu on the Astros is a tough pill to swallow for any White Sox fan. For any baseball fan, the thought of the Astros improving is also a scary one.
Abreu carried on the legacy at first base for the Chicago White Sox, following in the footsteps of Paul Konerko and Frank Thomas. In his nine-seasons on the south side, Abreu slashed .292/.354/.506 with 243 home runs, and 863 RBI's.
When the Cuban came to Chicago in 2014 no one could have imagined the impact he would have on the franchise or the legacy he would leave behind him. Jose Abreu will go down as a franchise legend and will likely have a statue at 35th and Shields one day. In the meantime, he will be chasing down his first championship as a member of the reigning champions.