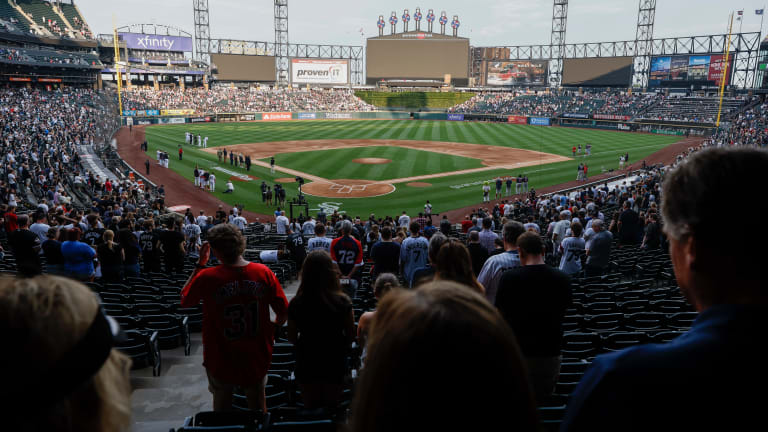 White Sox Release New Seating Chart and Fans are Mad Online
The White Sox have a new seating chart on their website and fans are not happy about what that may mean for ticket prices.
Things are going to be a bit different on the South Side this summer. The Chicago White Sox have made a few offseason moves that will change the complexion of the team on the field. Chicago has moved on from franchise staple and longtime first baseman Jose Abreu, and signed outfielder Andrew Benintendi and starting pitcher Mike Clevinger. The Sox are also reportedly adding to the fan experience in the 500 level by adding an outdoor bar. The latest change the White Sox are making appears to be their seating chart, which was recently changed on the club's official website.
A tweet from @Dzikhead sparked outrage among White Sox fans when they first saw the changes to the seating map.
The new seat map will likely come with increased pricing for single-game tickets, as sections are now separated into multiple zones based on seat rows. In previous seasons, most sections in the ballpark were consistently priced based on section, with the exception of certain sections behind home plate as well as the upper level.
But for 2023, the White Sox have now added dynamic pricing levels around the entire ballpark, including even "Premium Bleacher" seating. While no information about what the price differences will be is publicly available at the moment, it seems rather imminent that getting a seat closer to the action around the corners and the outfield is going to cost a bit more than it does to sit in the back of these sections. Otherwise, the updated seating map doesn't make much sense.
Considering the White Sox are in the middle of what is supposed to be their competitive window, it would make sense to expect rising ticket prices. However, the White Sox failed to return to the playoffs in 2022, canceled Sox Fest due to several unknown factors, and parted ways with former MVP and fan-favorite Jose Abreu all in just the last few months. Given that trajectory of events, many fans are hard-pressed to find reasons to return to the ballpark in 2023.
Fans who have seen the newly updated seating map aren't exactly thrilled with these seating map changes either. In fact, most are downright #MadOnline.