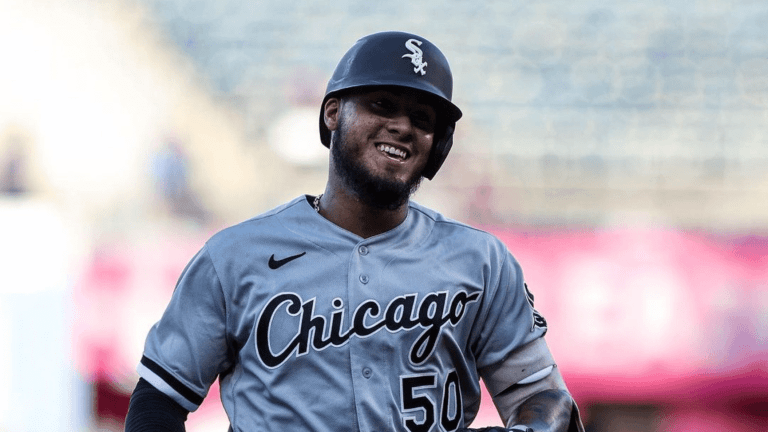 Keystone Quandary: Evaluating White Sox 2B Options for 2023
Second base has been a black hole for the White Sox for far too long, and this issue could continue to linger again in 2023.
Since 2012, no team in baseball has produced less value at the second base position than your Chicago White Sox. The team has accumulated a paltry 6.6 fWAR during that time frame. The next closest team, the Colorado Rockies, has produced 14.6 fWAR. Suffice it to say this has been the ultimate black hole for the Sox.
I feel like a broken record when I say the team should be operating differently during the supposed heart of a contention window, but here we are. It now appears the White Sox are content to utilize internal options to address the keystone going into the most important season of their competitive cycle. This has led to a tremendous amount of consternation within a sizeable portion of the fan base, and with just cause.
Should things go off the rails again in the first half for the 2023 White Sox, it is likely they will begin to divest themselves of veterans that are on expiring contracts such as Lance Lynn, Lucas Giolito and Yasmani Grandal. At the same time, it can't be ruled out that the team has to think bigger picture with players such as Tim Anderson and Dylan Cease who aren't likely to be with the team for much of the foreseeable future beyond 2023. I'm not advocating for another rebuild that we just went through, rather trying to inject a dose of reality because I know what baseball team I pledge my allegiance to and how they operate.
With this as the backdrop, the idea of not adding a layer of insulation at the second base position with an established veteran seems misguided, at best. In a season where so much is on the line and there are already layers upon layers of question marks, adding additional uncertainty doesn't seem like a winning strategy. For a team that needs improved health and performance from established players locked into their positions, taking gambles on unproven talent (despite potential upside) is a gamble I certainly wouldn't be willing to take. 
Internal Resources
Romy Gonzalez
The two most likely names bandied about to see time at the second base position are Romy Gonzalez and Lenyn Sosa. Both players have had small cups of coffee in the bigs to this point, and the results have not inspired optimism, albeit in extremely small sample sizes.
Gonalez is entering his age-26 season after making his first appearance at the corner of 35th/Shields during the 2021 season. In 142 plate appearances thus far, he's slashed a meager .241/.261/.350 producing a 68 wRC+. His 2022 season was slowed significantly by health issues that may have played a factor in his down season overall between Chicago and Charlotte.
Going back to his last full healthy season in 2021, Gonzalez shot through the Sox' upper minors after slashing a robust .283/.364/.532 in 404 plate appearances. Most know that I use the offensive performance while at Double-A Birmingham as a barometer for a player's offensive potential, and at that level Gonzalez didn't disappoint. While playing for the Barons, he produced a 136 wRC+ and slugged 20 home runs in an offense-surpressing environment at Regions Field.
Romy flashed strong plate discipline walking at an even 11% clip. However, the swing-and-miss in his game was prevalent in his 28.2% K rate. The bat-to-ball profile has been very problematic in his brief stints with the Sox — a 2.1% BB rate to go along with a vomit-inducing 35.2% K rate.
The inability to make significant headway toward improving the BB/K ratio will likely be Gonzalez's undoing if the White Sox give him an opportunity to man the position at the season's outset.
Lenyn Sosa
On the flip side, Lenyn Sosa made an even more meteoric rise to the South Side coming straight from Birmingham at the age of 22. His first sip of coffee with the parent club didn't turn out well, seeing Lenyn slash .114/.139/.229 across a mere 36 plate appearances. Sosa became the first Sox positional prospect in recent memory to make the jump directly from Double-A to the show, and as has been his pattern across his professional career, he struggled during his initial promotion.
What gives fans cause for optimism is the way Sosa adjusted to the Southern League in 2022 after initially struggling at the level the prior year. In 289 plate appearances with the Barons, Sosa produced an attention-grabbing .331/.384/.549 slash line with 14 home runs and a 141 wRC+. Those are the types of numbers that will get evaluators' attention.
Even more positive were underlying plate discipline and bat-to-ball numbers. During his time with the Barons, Sosa had a 7.3% BB rate and an impressive 13.8%K rate. His ability to put the bat on the ball with consistency and do so in a meaningful way was a major driver in his ascension to the South Side of Chicago last season.
Despite the initial struggles, Sosa is a player that can certainly be labeled as intriguing and someone that could be a long-term solution at the second base position. Following his demotion, Lenyn went to Triple-A Charlotte and produced well in the offensive environment that is Truist Park. For the season across Double-A and Triple-A, he slashed a solid .315/.369/.511 with 23 home runs. His upside and track record of adjustments following initial struggles across various levels gives rise to optimism that he could play a significant role for the 2023 White Sox.
Veteran Presence?
The ship has seemingly sailed on a veteran grabbing hold of the position heading into the season. With Jean Segura being the most recent option to come off the board and the team declining Josh Harrison's 2023 option, it appears as though there will be a youth movement at second base for the Chicago White Sox this coming year.
As previously alluded to, I think many in the fan base would feel a lot more comfortable with some type of veteran option. It's never been a bad thing for young, unproven talent — no matter how highly regarded they are — to have to earn their way into the everyday lineup. This really should be no exception, particularly for a team with so much riding on getting off to a quick start as the Sox.  
Given the fact that the team is likely near its payroll ceiling (I'm not going to say more but you all know what I want to), Romy Gonzalez along with Lenyn Sosa and Leury Garcia, who we don't need to discuss, will be the ones duking it out for playing time. Adding a player like Elvis Andrus would likely assuage the fears of many, if we are being honest.
Andrus equated himself very nicely last season after the White Sox acquired him on Aug. 19. For the remainder of the season, Elvis produced a 119 wRC+ and nine home runs, which was second only to Eloy Jimenez's 10 during that span. Admittedly, that was a significant spike in production for Andrus in a small sample as he produced a roughly league average 98 wRC+ before his DFA by Oakland.
Andrus isn't a sure bet to produce close to the level offensively that we saw in his time with the Sox last year again, as that was his first above average production level since 2017. However, it's an added layer of insulation for a team that needs to do everything in their power to maximize the 2023 season.
Sure, it's not out of the realm of possibility that Gonzalez or Sosa will outproduce Andrus in 2023, but having a viable Major League option at the season's outset wouldn't be a detriment in any way. While we don't know if Andrus will be in play for a starting shortstop role elsewhere, trying to entice him to return to the Sox would be worthwhile. If Andrus were to falter, the South Siders have young options available ready to assume his roster spot.
All winter, I've talked at every turn that the White Sox need to try to minimize their risk as much as possible heading into the 2023 campaign. Hedging their bets with a veteran option at second base would be a great way to do that. I'm personally intrigued by Lenyn Sosa and the idea that he could be a long-term solution at the position, but banking on that heading into the season is too much risk for my liking.