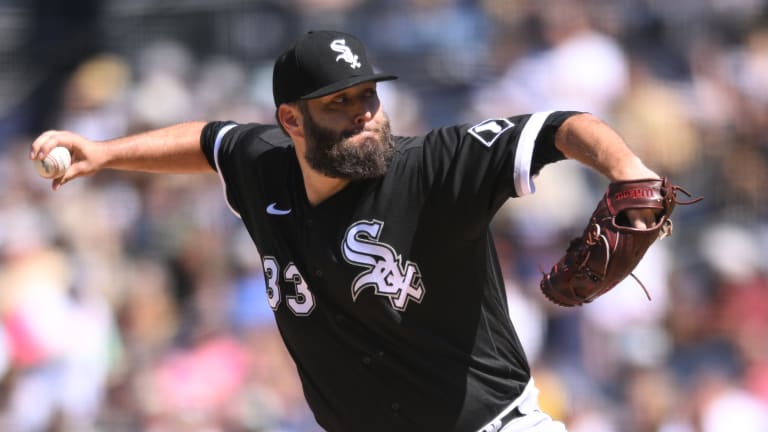 White Sox Take Series After Lynn Outduels Snell; Padres Clinch via Marlins Win
The White Sox put the finishing touches on their three-game series against the Padres. The victory sealed the series win after Lance Lynn outpitched Blake Snell.
Lance Lynn had a tough start to his 2022 campaign. The big righty missed the first nine weeks of the season after undergoing knee surgery following his last Spring Training start. He allowed just one run on five hits in his seven innings of work. The Chicago White Sox got enough timely hitting to support the veteran in the Sunday series finale. Lynn finishes the season with a 3.99 ERA and a record of 8-7 in 21 starts.
This was a series between two teams that did not hit as well as they hoped this year. The White Sox scored just seven runs in the entire series and two runs were all that was needed in Sunday's finale. The Padres, however, clinched an NL Wild Card spot after the Marlins 4-3 win against Milwaukee. It is their first playoff appearance following a full season since 2006.
The game was scoreless entering the sixth inning when Elvis Andrus belted a solo home run into the top balcony of the Western Supply Co. in left. 
The White Sox took a 2-0 lead in the seventh when Adam Engel's broken bat blooper got down for a hit. The base hit scored Andrew Vaughn who led off the inning with a walk. It was the only walk issued by Padres pitching in the game. The only run surrendered by Lynn was a solo homer by Ha-Seong Kim with two outs in the seventh. Padres starter Blake Snell tossed six innings with six strikeouts and one walk. He only allowed the Andrus homer.
The lead was held despite shaky outings from Reynaldo Lopez and Liam Hendriks. The Pale Hose relievers each allowed runners to reach base, but managed to escape unscathed.
News and Notes
It has been reported by various outlets that White Sox Manager Tony La Russa will announce his retirement due to health-related reasons. The announcement is expected to come this week.
The White Sox improved to 79-80 and will need to win the final three games of the season against Minnesota to finish above .500.
The Padres earned their seventh playoff berth in franchise history.
What's On Tap Next?
The White Sox will wrap up the 2022 season with a three-game series at home against the Minnesota Twins. Johnny Cueto is scheduled to start against the Twins' Baily Ober on Monday. You can watch the game on NBC Sports Chicago. Sox On Tap will have the postgame.