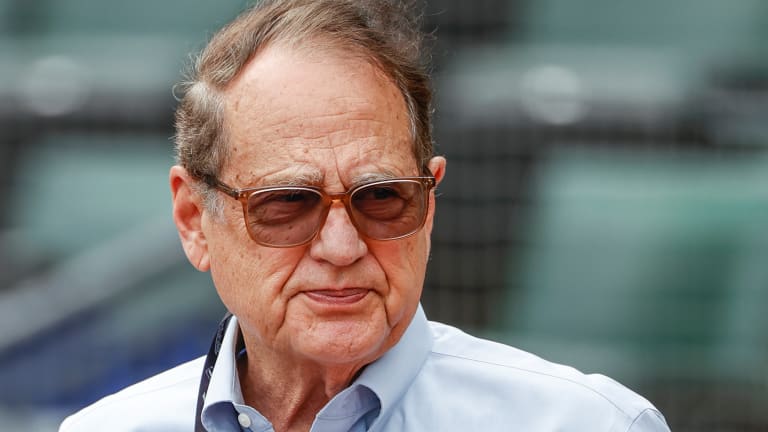 Jerry Reinsdorf May Sell The White Sox: Rumor or Tongue in Cheek?
Jon Heyman at least elicited a response upon asking Jerry Reinsdorf if he plans to sell the White Sox.
Jon Heyman of the New York Post recently wrote a tidbit that may be music to the ears of many Chicago White Sox' fans. The "rumor" is that Jerry Reinsdorf might be considering selling the team.
Of course, this is completely unconfirmed. Heyman inquired about the possibility in an email, to which Reinsdorf responded, "Make me an offer?"
This is probably a whole lot of nothing and Reinsdorf's reply was likely tongue in cheek. However, the rumor is enough to enact some hope in White Sox' fans.
#SellTheTeam
The South Side faithful has experienced one of the most disappointing seasons in recent memory. Entering the 2022 campaign, the White Sox were considered by many pundits to be World Series contenders. Instead, they have completely floundered due to an excessive number of injuries, lack of depth, and underperformance.
White Sox' fans have taken to chanting "Fire Tony" during many of the team's home losses. And last Saturday, the complaints went directly to ownership in the form of a "Sell The Team" sign inside the park.
Jerry Reinsdorf has owned the White Sox since 1981 and will turn 87 years old in February. Given his age and the length of his tenure, selling the team would not come as a complete surprise.
Over the years, the longtime owner has drawn criticism for not operating the team as a big-market club should. The White Sox currently rank in the top 10 among MLB payrolls, a major departure from prior years. Of the most notable criticisms, is the failure to land top-tier free agents. The White Sox are one of the few MLB teams yet to ink a player to a $100M+ contract.
Don't Hold Your Breath
Jerry Reinsdorf will inevitably sell the team at some point and the Chicago White Sox will have a new owner or ownership group. But it's anyone's guess as to when that day will come.