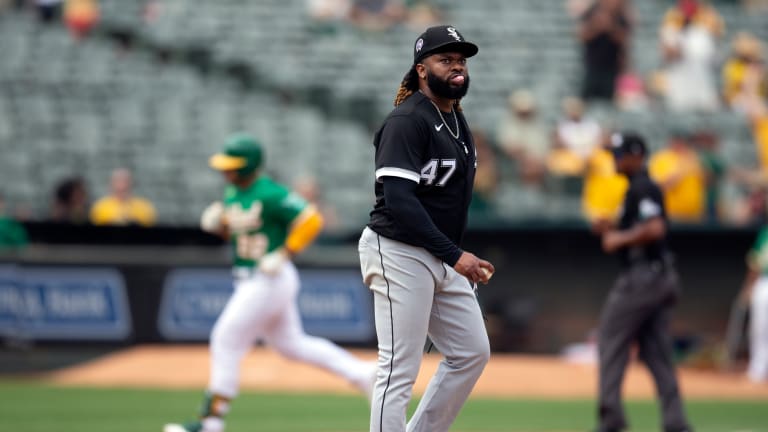 Johnny Cueto Scratched From White Sox Game Against Detroit
White Sox starting pitcher Johnny Cueto has been scratched from his Saturday night start against the Detroit Tigers.
Chicago White Sox starting pitcher Johnny Cueto was scratched from his scheduled start on Saturday night against the Detroit Tigers. The White Sox stated the reason for the scratch is due to Cueto feeling under the weather. 
Recently recalled pitcher, Davis Martin, started the ballgame in Johnny Cueto's absence. Martin is 2-4 on the year, with a 4.09 ERA over 10 appearances and five starts with the White Sox this season. 
The 25-year-old rookie was brought back to the active roster when the White Sox placed Michael Kopech on the 15-day IL earlier on Saturday afternoon and was originally expected to take the ball on Sunday afternoon in the series finale. 
The Chicago White Sox are hoping that Johnny Cueto will be able to start Sunday and avoid a bullpen day as they wrap their series in Detroit. Should Cueto be unable to pitch on Sunday, he will likely throw in the opener of the three-game set against the Cleveland Guardians back at home beginning on Tuesday.