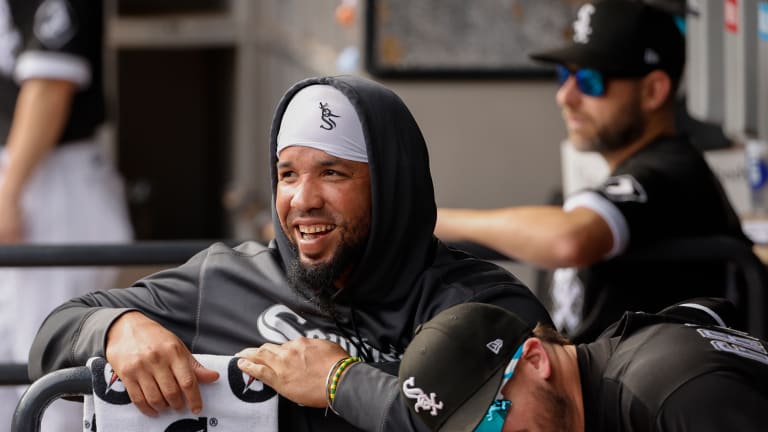 The Padres Are Intently Pursuing Jose Abreu
San Diego has thrown its hat in the ring for Jose Abreu's services in 2023.
The inevitable is going to happen this offseason. Many have come to realize that the Chicago White Sox will move on from franchise legend Jose Abreu. This is partly due to his age and declining power numbers. That's not to say Abreu doesn't have anything left in the tank, as I expect him to have a better year in 2023. However, the dip in power last season is a valid concern.
The move is mostly necessitated because Chicago has a logjam at first base and designated hitter. The Eloy Jimenez left field experiment has failed and he is destined for a DH role. First-round draft pick Andrew Vaughn, a first baseman by trade, has been manning left and right field for the last two years. Given those circumstances, Abreu appears to be the odd man out.
The 2020 MVP will likely have many suitors vying for his services now that his three-year extension has expired. The Houston Astros and the San Diego Padres are two contenders with vacancies at first base.
The 2022 World Series champions could bring back Yuli Gurriel, but he had the worst year of his career and turns 39. The thought of the Abreu on the Astros is a tough pill to swallow for any White Sox fan. For any baseball fan, the thought of the Astros improving is a scary one. Nevertheless, the Astros haven't called yet about Abreu, but the San Diego Padres have.
The Padres have spoken to Abreu, per sources of Jon Morosi of MLB Network.
Recently, the Padres have used the versatile Jake Cronenworth at first base and at other positions. They traded Eric Hosmer to the Boston Red Sox and on the same day traded for Josh Bell. The former National was abysmal in his short time with San Diego and is now a free agent. Their glaring hole at first base makes Jose Abreu a perfect fit.
Abreu, a soon-to-be 36-year-old, is one of the most durable players in baseball and prefers to play the field instead of DH. He would thrive in the middle of San Diego's order with protection from Manny Machado and Juan Soto.
The San Diego Padres will have some competition for Abreu's services with the aforementioned Astros and the Chicago Cubs also expressing interest. The Cuban slugger is a hot commodity in the free-agent market and will surely land a lucrative deal. The Chicago Whtie Sox have not made a concerted effort to re-sign him, and this could be his last MLB contract as he is entering the twilight of his career.