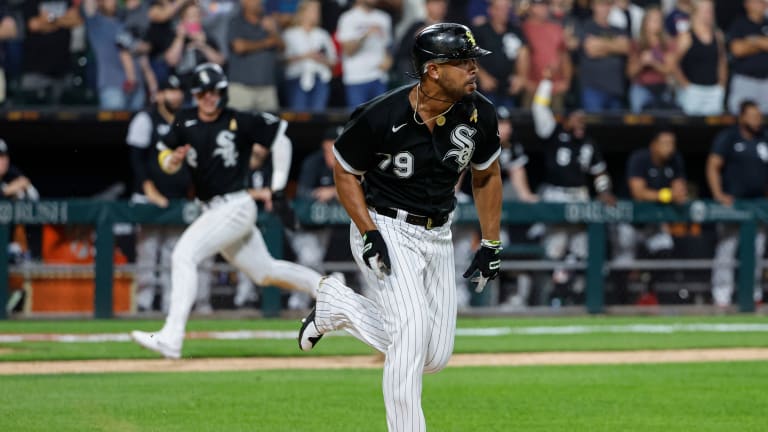 Jose Abreu's Future with White Sox 'Remains to be Seen'
White Sox general manager Rick Hahn addressed Jose Abreu's future with the ball club.
Following Tony La Russa's announcement on Monday that he was stepping away from the managerial role due to health reasons, White Sox general manager spoke to members of the media. While many of the questions fielded by Hahn were centered around the upcoming managerial search, and a season filled with underperformance, Hahn fielded one question in regards to Jose Abreu. A question about Jose Abreu's future with the White Sox.
The former MVP and career-long White Sox first baseman currently only has two games remaining on his contract. The White Sox also have young first basemen in Andrew Vaughn, and Gavin Sheets. Both of them have been forced to mostly play out of position, unless Abreu receives a rare day off or is slotted into the DH role. It is a situation that White Sox fans have become all to used to seeing throughout the 2022 season.
When asked about Jose Abreu's future, Rick Hahn responded by saying that it "remains to be seen" how Abreu will fit in with the roster going forward. 
Whether or not Jose Abreu is back with the White Sox will likely somewhat fall on Abreu himself. If he wants to be back with the ball club in 2023, that is not something that Abreu has spoken about publicly at this time.
During Abreu's last trip to free agency, the slugger famously stated that if the White Sox weren't going to sign him, that he would "sign himself here". Should Abreu still want to be part of the team that he has played for since coming over from Cuba, it is likely that he winds up playing at least another year or two in a White Sox uniform. 
However, given the current roster situation, if Jose Abreu is to return it could result in moves elsewhere on the roster. As for right now, what those moves are also remain to be seen.