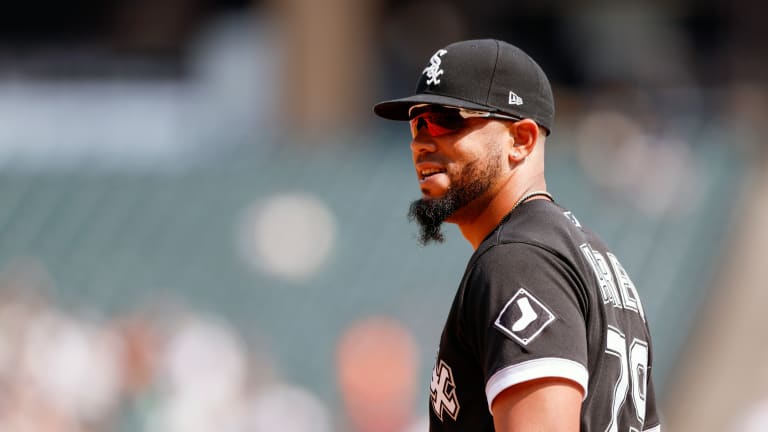 Jose Abreu Out of Lineup for White Sox' Season Finale, Wants 'Manager's Perspective' of Game
Abreu will sit out the final game of his current contract with the White Sox, a rare occurrence for the Cuban slugger.
A Chicago White Sox lineup without Jose Abreu's name in it has been a rare occurrence since the Cuban slugger arrived on the South Side of Chicago. But on Wednesday afternoon – the final day of the 2022 season – that will be the case.
The three-time All-Star and 2020 AL MVP will be on the bench for what could be his final game in a White Sox uniform. Barring an in-game substitution, Abreu will finish the year slashing .304/.378/.446 with a career-low 15 home runs and 75 RBIs.
Abreu released a statement through the team regarding his absence from the lineup prior to Wednesday's game.
Abreu said he requested to be out of the lineup for the season finale as he wants to have the manager's perspective of the game alongside acting manager Miguel Cairo.
Many are wondering if Abreu will be back with the White Sox in 2023 and social media posts surrounding the Sox are rife with speculation. But as Abreu vocalized Tuesday, he is taking it one day at a time.
Could we have already witnessed Jose Abreu's last at-bat in a Chicago White Sox uniform? It is certainly possible. Until the final out of the 2022 season, Abreu is a member of the White Sox. After the season concludes, the powers that be will determine what the future holds.