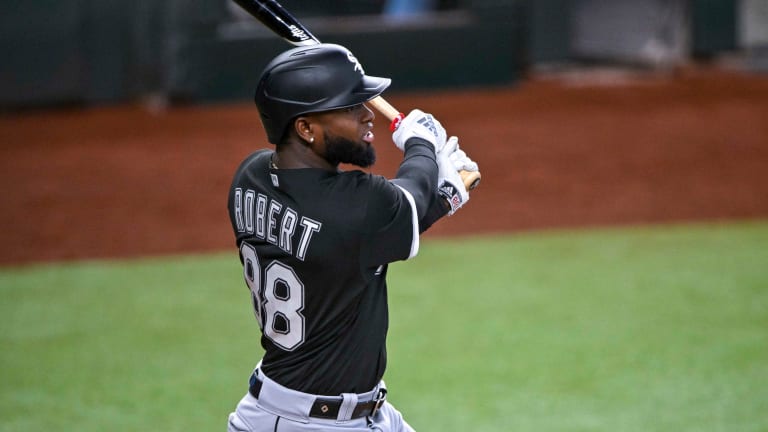 Giving It Another Go: Luis Robert Back in White Sox' Lineup vs. Rockies
Robert will test out his ailing left hand once again after a five-game absence.
It's now been over a month since Luis Robert injured his left wrist. Despite missing stretches of games since then, the Chicago White Sox have elected to keep Robert on the active roster.
Now, he will return from one of those hold-out periods and join the White Sox' lineup for Tuesday's game against the Colorado Rockies. Robert will bat seventh and play centerfield in the series opener.
His lower position in the order indicates the hand is still giving him fits. In addition to the persisting wrist issues, Robert took a pitch off his left hand in a game on Sept. 6, which resulted in bruising.
One of the most telling signs of Robert's discomfort has been awkward one-handed swings. On several occasions, he has followed through swings with only his right hand on the bat.
Despite the previous ugly visuals, Chicago White Sox' acting manager Miguel Cairo intends to get Robert back into action.
"We just want to make sure that when he goes out there, he is capable to swing and help us," Cairo said Saturday of Robert's status.
Luis Robert's Tuesday appearance will likely provide more insight into how his left hand has progressed over his five-game absence. But if Cairo's conditions aren't met, it could mean another early exit – and potentially more games off – for the Cuban centerfielder.