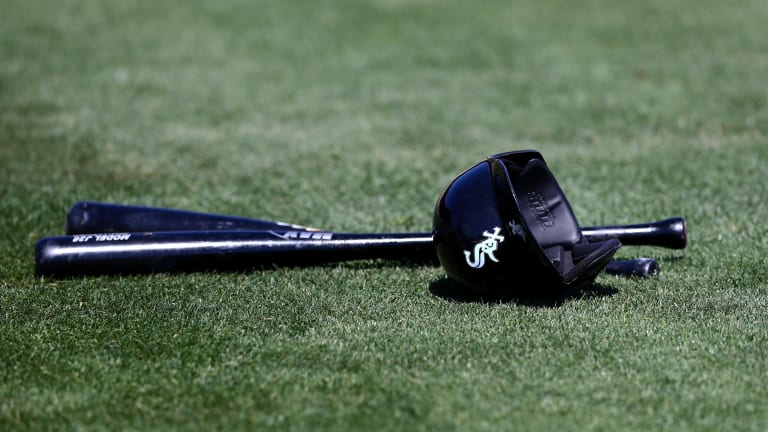 Mike Tosar Expected to Become White Sox Hitting Coach
Tosar has a close relationship with new White Sox manager Pedro Grifol, and the two enjoyed success working together with the Royals.
On Thursday, the Chicago White Sox officially introduced Pedro Grifol as their new manager. The focus will now shift to the rest of Grifol's staff. General manager Rick Hahn confirmed that pitching coaches Ethan Katz and Curt Hasler will return to their roles. Charlie Montoyo, former Blue Jays manager, will serve as Grifol's bench coach.
Reports have surfaced that base coaches Joe McEwing and Daryl Boston, in addition to hitting coach Frank Menechino, will not return. None of those departures were confirmed by Hahn
Regardless, reports regarding the White Sox coaching staff keep flooding. James Fegan of The Athletic and the Royals Farm Report on Twitter have both reported that Mike Tosar will be the White Sox' new hitting coach. Tosar joined the Royals in 2020 as a special assignment hitting coach. He joined the MLB staff after Terry Bradshaw was fired.
Tosar has served in various roles for multiple organizations. After he retired from baseball, he worked as a scout and hitting coach with the Gulf Coast Devil Rays and Princeton Devil Rays. He moved to the Marlins organization in 2000 to become a scout, joined the Twins organization as a hitting coach in 2003, and then served as a scout and Single-A hitting coach for Seattle. Tosar's longest stint eventually came with the Dodgers in their international scouting department from 2012-2019.
Mike Tosar is well-regarded in the Royals organization. The Athletic detailed the overhaul Kansas City had in its hitting development department in a May 2022 column. Pedro Grifol and Tosar have received praise for their work, specifically with Royals catcher Salvador Perez.
We know that Tosar has a close relationship with Chicago's new skipper. The two have enjoyed success working together and will bring new ideas into the fold. Time will tell what those hitting philosophies are and how the Chicago White Sox apply them.
RELATED: Pedro Grifol's Biggest Challenge: Converting Words to Action