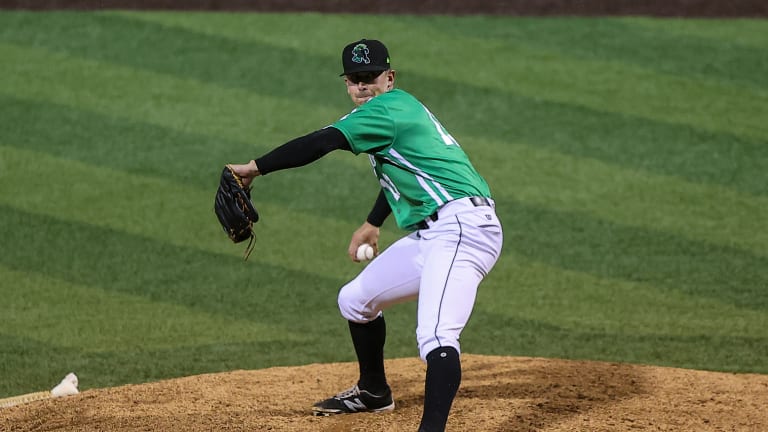 White Sox Pick Up Righty Nick Avila from Giants in Rule 5 Draft
The South Siders expect Avila to compete for a bullpen role in 2023.
It was a quiet week at Winter Meetings for the Chicago White Sox, but they did come away with one player. In the Major League phase of Wednesday's Rule 5 Draft, the Sox selected Nick Avila from the San Francisco Giants.
Avila, 25, is a 6-foot-4 right-handed pitcher. The Giants selected him out of Cal State Long Beach in the 26th round of the 2019 MLB Draft.
"Obviously it's been a little bit since we've made a Rule 5 pick," White Sox GM Rick Hahn said of the selection. "It was made with the intention of Nick potentially being someone who could play a role in our bullpen in 2023."
In 2022, Avila split time between High-A and Double-A and worked exclusively out of the bullpen. He made 47 appearances, posting a 4-2 record, 1.14 ERA, 0.96 WHIP, 58 strikeouts, and 16 saves in 55.1 innings of work.
Those numbers clearly caught the eye of the White Sox, who intend to give him a shot at making the MLB club in 2023.
"We would not have made the selection if we didn't think he had a chance to potentially contribute as a most likely multi-inning reliever for us next season," Hahn added.
In three minor league seasons, Nick Avila owns a 9-11 record, 3.66 ERA, and 1.28 WHIP across 159.2 innings. He will now have a chance to strut his stuff in the Chicago White Sox system and potentially make an MLB roster for the first time in his career.