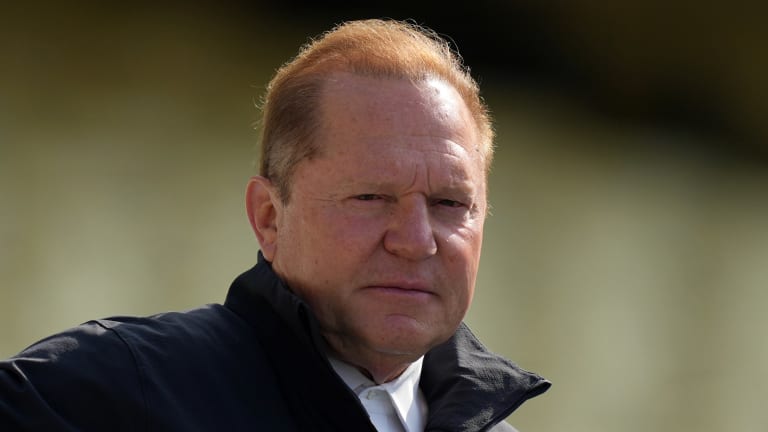 Scott Boras Shares Some Thoughts on Dylan Cease
The infamous super-agent represents the White Sox ace, who will become a free agent after the 2025 season.
MLB's hot stove is heating up, which means the rumor mill is also churning. Players are declining or accepting options and teams are doing the same. Qualifying offers are going out as well. All other players became free agents at the conclusion of the World Series however, they can't sign until November 10 at 4 PM CT.
The GM meetings are currently underway in Las Vegas to light the pilot of the proverbial hot stove, while MLB Winter Meetings will take place from December 4-7 in San Diego. One person who becomes the center of a lot of attention during the MLB offseason is none other than super-agent Scott Boras. He is well-known as the MLB agent that represents the biggest stars in the game.
Scott Boras on a Potential Dylan Cease Extension
One particular name of interest for Chicago White Sox fans is AL Cy Young finalist Dylan Cease. The right-hander is represented by Boras but is not set to become a free agent until after the 2025 season. The White Sox front office has traditionally avoided Boras and thus his best-in-the-game clients. But the Sox did work out a deal with him recently when they signed Dallas Keuchel.
Boras is known to land his clients the biggest paydays in baseball history. It's almost a certainty that his clients test free agency, rarely ever signing a team extension. Boras recently spoke to reporters, and James Fegan of The Athletic asked about the possibility of Cease signing an extension with the White Sox.
The longtime agent mentioned Stephen Strasburg's pre-free agency extension as one such case. However, that was a rare exception to the rule for Scott Boras. He didn't rule out an extension for Cease, but history has shown that free agency is the more likely route for a player of that caliber. Luckily for the Chicago White Sox, that is not in the near future.