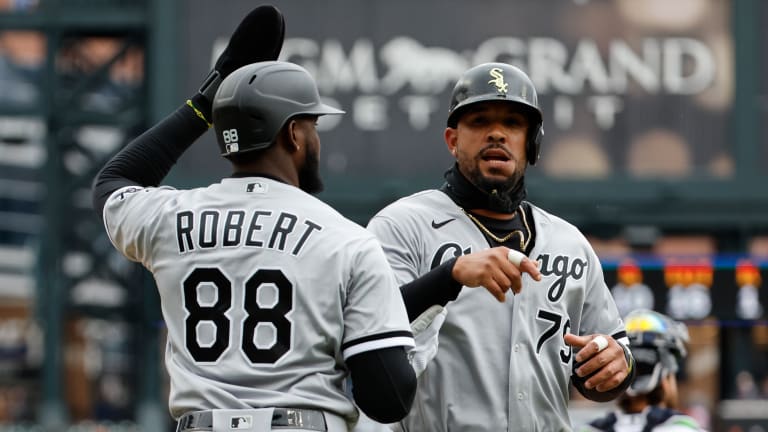 Luis Robert: White Sox '100 Percent' Need to Re-Sign Jose Abreu
The Cuban outfielder wants his countrymate back on the White Sox in 2023.
Should the Chicago White Sox bring back Jose Abreu in 2023? It's been a hot topic among fans, media, and now players. When pressed on the subject Wednesday, outfielder Luis Robert gave a resounding answer.
The White Sox are in a tough position when it comes to Abreu. The veteran first baseman is on an expiring contract and will turn 36 in January.
Meanwhile, Andrew Vaughn has primarily occupied an outfield role through his first two MLB seasons despite only playing first base in college. When the White Sox drafted him third overall in 2019, many penciled him in as Abreu's successor and the club's first baseman of the future.
Additionally, Eloy Jimenez, Yasmani Grandal, and Gavin Sheets will likely be vying for reps at DH in 2023.
On the defensive side, properly positioning players has been a challenge for the White Sox in 2022. It's no secret the South Siders must improve their defense to adapt to MLB's rule changes in 2023.
But the White Sox are the only organization Jose Abreu has ever known. After serving as a team leader since arriving in 2014, he's been explicitly vocal about his desire to remain on the South Side.
Now, Luis Robert, one of four Cuban players currently on the Chicago White Sox, has made his stance on Abreu loud and clear.