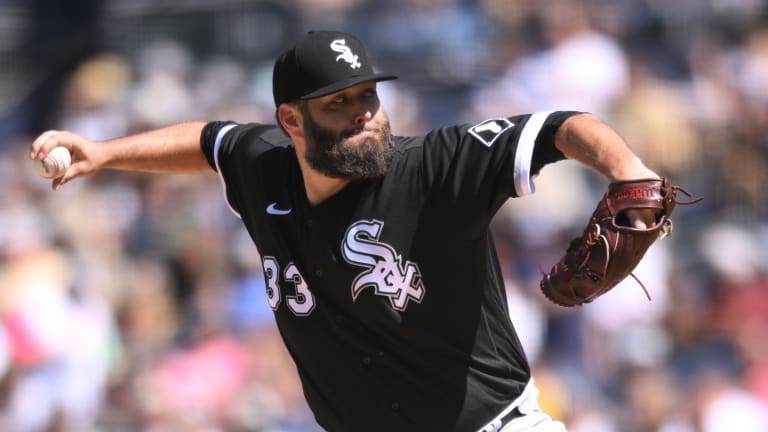 White Sox at 2023 World Baseball Classic: Lance Lynn Joins Team USA
The big right-hander has committed to Team USA for the World Baseball Classic.
Lance Lynn is joining Team USA. The Chicago White Sox starting pitcher will join fellow teammate Tim Anderson on Team USA's roster in the 2023 World Baseball Classic. The World Baseball Classic is set to take place in March 2023, alongside traditional MLB Spring Training.
MLB announced Wednesday the additions of Lynn and Red Sox pitcher Nate Eovaldi to the Americans' roster.
The last two seasons have been up and down for the White Sox right-hander. After an impressive 2021 campaign, Lynn battled injuries throughout the beginning of this past season. He finished 2022 with an 8-7 record, 124 strikeouts, and a 3.99 ERA in 21 games.
It remains to be seen how Lance Lynn will be utilized by Team USA. The current pitching staff already includes Logan Webb, Nestor Cortes, Adam Wainwright, Kyle Freeland, and Nate Eovaldi. Given Lynn's injury history over the past two seasons, he may serve in a bullpen role throughout the tournament as he ramps up baseball activity ahead of the 2023 season.
Regardless of how he is utilized, having Lynn's passion and antics on baseball's most international stage will surely result in some quality entertainment. Lynn was this past season's winner of the Pitching Ninja K Strut Award and is no stranger to calling out opposing hitters. He can also be called upon if Team USA needs a clutch hit.
RELATED: Yoan Moncada to Play for Cuba at 2023 World Baseball Classic