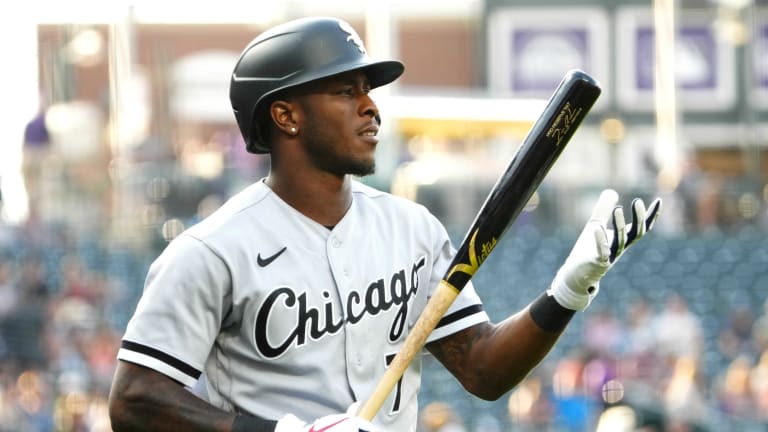 Tim Anderson on the Mend and Set to Ramp Up Activity
Tim Anderson provided updates regarding his health. Miguel Cairo spoke to media as well.
The Chicago White Sox open a three-game series against the Tigers on the road in Detroit on Friday. The Pale Hose is hoping to get one of their leaders, Tim Anderson, healthy and in the daily lineup for the stretch run. Anderson could provide a huge boost for the final two weeks of the 2022 campaign. The White Sox trail Cleveland by three games in the standings and begin a three-game series with them at home Tuesday. Anderson, along with hitting coach Frank Menechino, provided a few updates.
"I want to make sure I'm 100 percent when I do come back," Tim Anderson said. "Make sure I have all my strength, for sure." Anderson and the White Sox are not targeting a specific day. He took ground balls and batting practice today.
Tim Anderson on his swings: "I feel good for the most part but I haven't ramped up really crazy. But you know, try to keep working and get there." Menechino chimed in with his thoughts as well. "He looks normal. He's not favoring nothing. He's not doing anything different. He just has to build up his endurance now and get his body and muscles in shape."
The best case scenario would be for the All-Star shortstop to return for the pivotal home series against the first-place Guardians. Anderson has been limited to 79 games in 2022 and owns a .301/.339/395 slash line. It is still uncertain whether he will need a rehab assignment in Triple-A Charlotte.
Cairo's Updates
Miguel Cairo, who is 11-5 as acting manager, spoke to the press before Friday's game. He said he's still doing his bench coach duties. "I like to be busy. I like to be working. I cannot be sitting." Cairo did add that he doesn't need a definitive answer on Tony La Russa's return. He's just focused on the daily job at hand. La Russa is not with the team in Detroit.