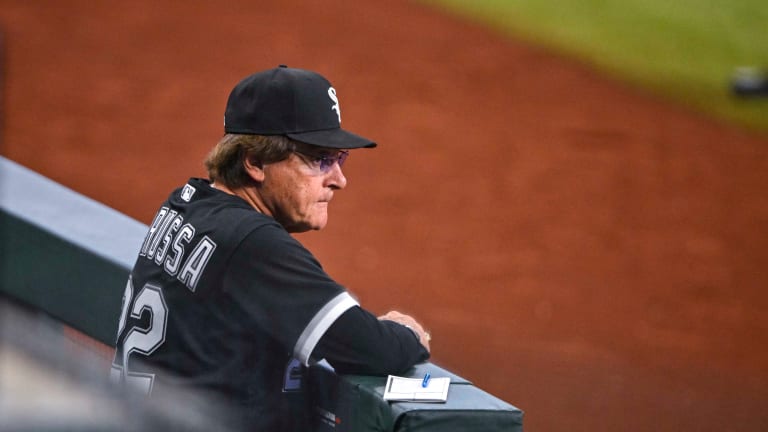 Tony La Russa Will Not Return To Manage White Sox, Reportedly Announcing Retirement
White Sox manager Tony La Russa is expected to announce his retirement Monday per Bob Nightengale.
According to Bob Nightengale, Tony La Russa is expected to announce his retirement as the Chicago White Sox manager on Monday. Rumors had been swirling about the White Sox leader with their poor play and La Russa's health for a while.
Tony La Russa's Medical Condition
Tony La Russa, who turns 78 on Tuesday, has a heart condition that sidelined him since late August. He was ready to manage when he got a call from his doctor saying he had to come to Arizona immediately for testing. 
Following the testing, he had to get his pacemaker fixed. There was potential for La Russa to come back but after another sit down with his medical professionals, they informed him he could never manage again, according to Nightengale.
The La Russa era has been mediocre at best. In the first year back as the Chicago manager in 2021, the White Sox won the division with a 93-69 record. The Sox made the playoffs only to get bounced by the Houston Astros 3-1 in the ALDS. For the 2022 season, the Sox had a clear path to a division title. 
The Future Of The Chicago White Sox
The team is currently 78-80 following a recent slide and their uninspiring efforts of late were abysmal. 
They are 11 games out of first place and could fall farther with four games remaining. The Twins trail the White Sox by only one game for second place and they play each other to close out the year. 
The White Sox will really have to question every aspect of the organization from top to bottom going forward. While Tony La Russa was part of the problem, the roster construction hasn't worked out and can only change a little headed into the 2023 season. 
Rick Hahn will now be looking for the fourth Chicago White Sox manager in eight seasons. But the search will have to start when the season ends. Potential names are Carlos Beltran, Bruce Bouchy, Joe Espada, and Sox interim manager Miguel Cairo.