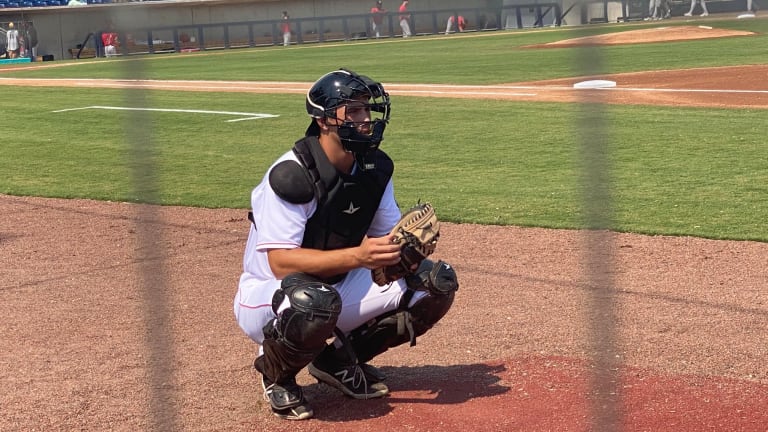 White Sox Announce Their Initial Roster Entries for the Arizona Fall League
The White Sox have assigned seven prospects to the Arizona Fall League.
The Arizona Fall League begins on October 3 for an action-packed showcase of MLB prospects. Rosters were announced Friday and some of the best talent from the minor leagues will be represented. This includes 16 of the MLB Pipeline's Top 100 prospects, four of which are in the top 20. The White Sox provided their initial list of names for their team. The following players will head to Glendale:
Adam Hackenberg, C

Moises Castillo, SS/2B

Declan Cronin, RHP


Sammy Peralta, LHP


Lane Ramsey, RHP


Chase Solesky, RHP


Terrell Tatum, OF

Hackenberg is one of the best defensive catchers in the White Sox system. He has solid raw power, but needs more consistency at the plate. He slashed .221/.316/.324 between High-A and Double-A in his first full pro season. Peralta comes armed with a low-90s fastball and a low-80s breaking ball. He logged a 3.70 ERA with 68 strikeouts in 56 Double-A innings. Hackenberg is an 18th-round pick out of Clemson and is the brother of former Penn State standout QB Christian Hackenberg. He is the #30 ranked prospect in the White Sox farm system.
AFL Key Dates
The annual Fall Stars Game will take place Nov. 6 at Sloan Park and will be aired live on MLB Network at 7 p.m. ET/5 p.m. MT. The inaugural AFL Home Run Derby will be held on the prior day. The AFL Championship Game will also be broadcast on MLB Network from Salt River Fields at Talking Stick on Nov. 12 at 7 p.m. ET/5 p.m. MT.
Rule Changes
MLB rules changes will be coming to the Fall League season. The pitch timer (15 seconds with bases empty, 20 seconds with runners on), larger bases, and restrictions on defensive positioning (minimum of four infielders on the dirt, two on each side of second base) will all be implemented.
Robot Umps
The Automatic Ball-Strike System (ABS) Challenge will be used at Salt River and Chase Field games. Batters, pitchers, and catchers can challenge a ball or strike call immediately, and the call will be determined by the ABS system. Each side has three challenges per game, and a successful challenge is returned to the club.