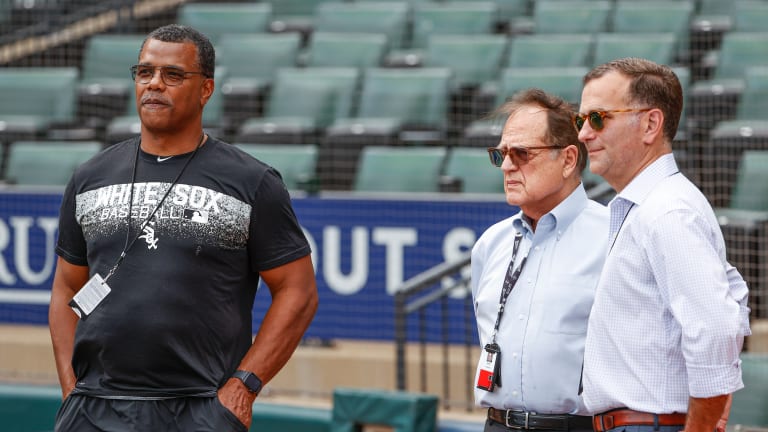 White Sox Avoid Arbitration with Five Arbitration-Eligible Players
Chicago has avoided arbitration with Dylan Cease, Michael Kopech, Reynaldo Lopez, Lucas Giolito, and Jose Ruiz
Reports indicate that the White Sox have settled with their remaining arbitration-eligible players. Dylan Cease, Michael Kopech, Reynaldo Lopez, Lucas Giolito, and Jose Ruiz agreed to terms with Chicago and avoided an arbitration hearing.
Dylan Cease
Chicago and Cease avoided arbitration after settling for $5.7M. 
Dylan Cease will enter next season as the Chicago White Sox' No. 1 starter and will widely be considered an ace across the league. The South Siders' success in 2023 will hinge heavily on the righty. 
The White Sox have struck gold with Cease, who has proven himself durable and dominant. He reaches free agency in 2026 and will be a staple in the White Sox rotation until that time comes.
Jose Ruiz
The two parties settled at $925k, avoiding arbitration. 
The 27-year-old righty has pitched in parts of five seasons with Chicago. The 2021 central division champions primarily used Ruiz in low and medium-leverage situations and did so successfully. However, the 2022 White Sox bullpen experienced a litany of injuries that forced Ruiz into unfavorable matchups.
Opponents had an OPS+ of 91 against Ruiz in low-leverage spots compared to 160  and 159 marks in high- and medium-leverage situations, respectively. The Venezuelan reliever compiled a 4.60 ERA and a 1.418 WHIP while striking out 68 across 60.2 innings. Simply put, Ruiz needs to be used in low-pressure situations to be successful.
Lucas Giolito
Lucas Giolito and the White Sox agree to a 1-year deal for $10.3M. 
Giolito was not the pitcher the White Sox had grown accustomed to. While he did have two stints on the IL, he still managed to make 30 starts. However, the results were abysmal considering he's an integral piece of the pitching staff. Giolito finished with a 4.90 ERA in 161.2 innings and fanned 177 hitters.
Lucas Giolito has discussed correcting the issues caused by additional bulk added in the offseason. Hopefully, doing so will help rectify any underlying mechanical issues. Giolito figures a key component of the Chicago White Sox rotation in 2023. They will need him to return to form if they want to rebound from a tough 2022 campaign.
Michael Kopech
The White Sox and Kopech avoided arbitration after agreeing to terms. 
Chicago took the first step in turning Michael Kopech into a full-time starter. The big Texan showed signs of dominance early on but two IL stints derailed the second half of his season. In his first 10 starts, Kopech posted a 1.94 ERA and .941 WHIP but posted a 4.98 ERA the rest of the way.
The Chicago White Sox still expect big things out of the promising young righty. The key to Kopech's 2023 season will be his ability to bounce back from off-season knee surgery to repair a torn meniscus.
Reynaldo Lopez
Overall, it was a breakout year for Lopez. It's safe to say that he has carved out a role for himself as a high-leverage Reliever.  
Lopez started 2022 slowly, but after June 2nd he was simply dominant. The 28-year-old tossed 43.1 innings with a 1.87 ERA, 47 strikeouts, and just five walks the rest of the way. He allowed just one home run the entire season. 
This is Lopez's final year of arbitration and can become a free agent after the 2023 season. If he can continue this type of success, don't be surprised to see the Chicago White Sox lock him into an extension. 
What's On Tap Next?
The Chicago White Sox are now settled with their remaining arbitration-eligible players and will avoid any arbitration hearings. As a result, the 2023 pitching staff appears to be in order for the start of spring training.