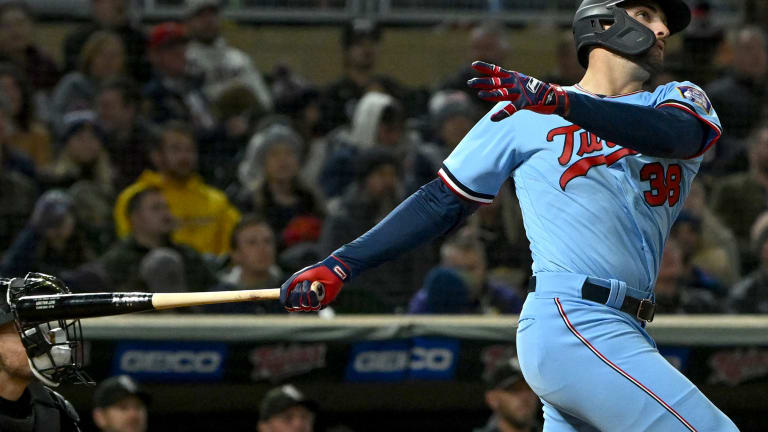 White Sox Skid Reaches 7 Games; Anderson Done for Season
The White Sox dropped to two games below .500 as the 2022 campaign has gone off the rails.
The Chicago White Sox' offense was lifeless again Tuesday and the Minnesota Twins got timely hits to down the visitors 4-0. Twins' starter Bailey Ober shut down the Sox, who struck out 14 total times in yet another ugly loss.
A few weeks ago, this appeared to be a critical matchup with a division opponent. However, the White Sox lost their previous six games entering the series while the Twins had lost nine of their last 11. The Sox started the day a combination of three losses or Seattle Mariners' wins from being eliminated from the postseason.
Sox' starter Lance Lynn allowed four runs on 10 hits in his five innings of work. On the flip side, Ober tossed a career-high 7.1 innings and allowed just two hits and a walk. Yoan Moncada doubled in the fourth and AJ Pollock singled in the eighth for the only two White Sox' hits.
"I was in control of the whole game," Ober said. "I was controlling my tempo. I was keeping them off-balance and I wasn't falling behind too much. I was able to stay in attack mode and I kind of noticed these guys were swinging a lot. I was able to expand a little bit."
Minnesota rookie outfielder Matt Wallner, a native of Chicago suburb Lake Forest, homered in the sixth. He now has two homers in just 11 career games. White Sox' interim manager Miguel Cairo was ejected following Wallner's homer.
Lynn took issue with third-base umpire Brennan Miller after a check swing during Wallner's at-bat. Miller said Wallner didn't go around and Wallner eventually homered, which ended Lynn's night. Cairo had words with umpires as he went to pull Lynn from the game, which resulted in the ejection.
"I think he swung and it was a strike, too," Cairo said. "The third base umpire missed and the umpire at home plate missed the pitch. But we're humans. They're humans and people make a mistake."
News and Notes
The White Sox placed Seby Zavala on the seven-day concussion list prior to the game. In his place, Carlos Perez got the call from Triple-A Charlotte.
Cairo said shortstop Tim Anderson won't return this season. He's still undergoing treatment after having surgery on his finger in August.
Cairo also said it's unlikely that Michael Kopech will have enough time to return from his right shoulder inflammation.
What's On Tap Next?
Johnny Cueto will start for the Chicago White Sox in Wednesday night's game against the Josh Winder of the Minnesota Twins. NBC Sports Chicago will air the game beginning at 6:40 PM CT.
Tune in to the Sox On Tap podcast for postgame reaction and further White Sox commentary all season.