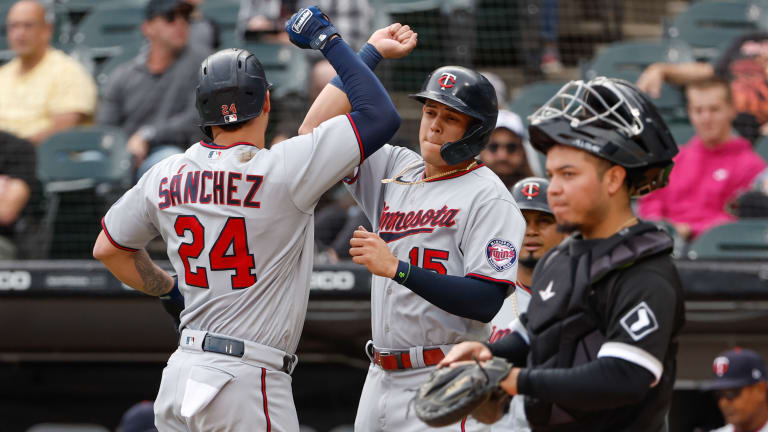 White Sox Drop Season Finale to Finish 81-81; Arraez Wins Batting Title
The White Sox ended their disappointing season at .500 after losing the season finale 10-1.
The Minnesota Twins scored early and often in Wednesday's series and season finale. The Chicago White Sox had their three-game winning streak snapped and finished the 2022 campaign 12 games worse than their 2021 record. The Twins teed off on Sox' starter Davis Martin.
A Fitting End to 2022
Martin has been a revelation for the White Sox this season. The 25-year-old provided solid innings as a starter, reliever, and opener to become a surprising bright spot on a team that vastly underperformed.
However, his 2022 campaign ended on quite a sour note. Minnesota notched six runs in the first and three runs in the second. Martin surrendered nine runs in 1.2 innings and exited the game due to right biceps soreness.
"He was feeling a little cramping," interim Chicago manager Miguel Cairo said. "I didn't want to take a chance."
Gary Sanchez opened the scoring in the first when he belted a three-run homer. Jermaine Palacios added a two-run homer after Matt Wallner singled home Jake Cave. Sanchez struck again in the second with a double to right field and Gilberto Celestino made it 9-0 with a two-run single. Nick Gordon added the Twins' 10th and final run in the third with a sacrifice fly that scored Caleb Hamilton.
Twins starter Louie Varland allowed four hits in five scoreless innings in his fifth MLB start. The 24-year-old struck out five and didn't allow a walk.
The White Sox did not score until the ninth inning when Carlos Perez hit a ground-rule double to score Romy Gonzalez.
History
Luis Arraez won the AL batting title with a third-inning double after walking twice. Yankees' slugger Aaron Judge finished second batting .311 with an AL-record 62 homers and a league-leading 131 RBIs falling just short of the triple crown award.
"It's amazing," Arraez said. "This was one of my goals. I'm living a dream right now. This is amazing for me because I worked hard for this."
Arraez's .316 average was the lowest for an AL champion since Boston's Carl Yastrzemski hit .301 in 1968.
Abreu's Future Uncertain
Jose Abreu elected to spend what could be his final day in a White Sox uniform on the bench. The 35-year-old is completing the final campaign of a three-year contract and has indicated he wants to play next season. Recent comments from general manager Rick Hahn and Abreu cast doubt on his future with the White Sox.
Legendary Status
Leury Garcia didn't play the final 14 games because of back tightness.
The Wagon
World Series expectations helped the White Sox draw a total attendance of 2,009,359 in 2022. It was an increase of more than 350,000 over their 2019 total of 1,649,775, the last season before COVID-19 restrictions.
What's On Tap Next?
The Chicago White Sox went 18-16 under Miguel Cairo after Tony La Russa was sidelined by health issues. La Russa announced Tuesday he would not be back next year. GM Rick Hahn stated the White Sox will begin an expansive search for their new manager. Cairo will be among the candidates to interview for the position.
Aside from finding a new manager, the White Sox have some big decisions to make when it comes to re-tooling their roster for 2023. The South Siders open their 2023 Spring Training schedule on Feb. 25 against the Padres in Glendale, Arizona.
Thank you to everyone who read my contributions to Sox On Tap in 2022. It was a trying season for our Sox, but baseball is better than no baseball and I look forward to writing again in 2023. Stay tuned throughout the winter as the Sox On Tap crew has plenty of offseason content in store to carry you through until Spring Training.