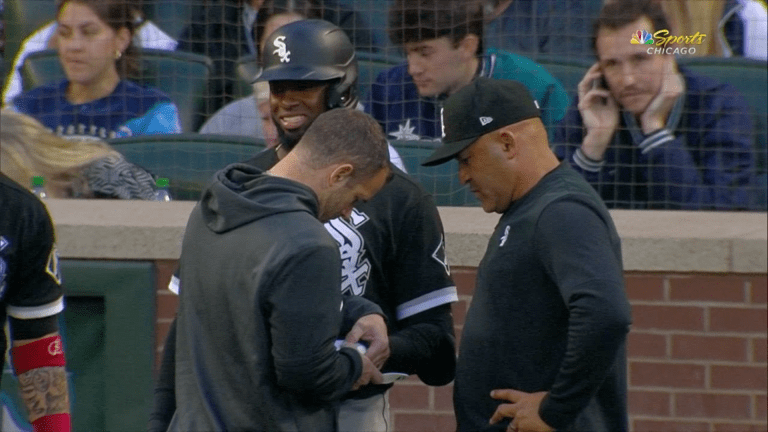 White Sox Roster Moves: Luis Robert Heads to IL, Joe Kelly Returns
The White Sox made a series of roster moves prior to Saturday's game.
The Chicago White Sox made a series of roster moves prior to Saturday's game against the Detroit Tigers. Most notably, center fielder Luis Robert will head to the 10-day injured list with a sprained left wrist.
The move comes just a day after Robert made a pinch-running appearance after sitting on the bench for a couple of days. There are only 11 days remaining in the White Sox season, meaning Robert essentially won't be eligible to return until the final day of the campaign. The club did not provide an official word regarding a potential return in 2022.
Considering Robert's left wrist has been an issue since early August, it's likely this is the end of the road for him this season.
In Robert's spot, the White Sox recalled Mark Payton from Triple-A Charlotte. He will make his first start for the White Sox on Saturday as he bats eighth and plays left field. The outfielder has had just one at-bat with the White Sox this season, which came on Sept. 3.
Joe Kelly Returns
Also among the Chicago White Sox' roster moves, Joe Kelly will re-joining the team. Kelly has been away from the White Sox on family medical leave for most of the last week.
To make room for Kelly in the bullpen, the Sox optioned lefty reliever Tanner Banks to Triple-A Charlotte.